23 February 2017
Yazan:

admin

Kategori:

General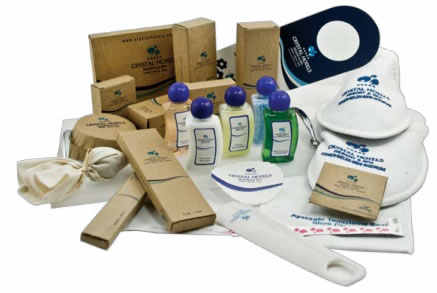 As a Galeri Kristal A.Ş. establishment, Kristal Chemistry provides services in tourism sector since 1996. With its 4000m2 closed area, expert staff and future-oriented view, it provides hotel guest amenities which are the basic necessities of the hotels. While doing so, it's constantly renewing itself with its R&D works to provide high quality services and products. It's known as a company that provides fast and problem-free service by advancing its machine section as a technology follower.
For it has the largest production facilities in the Mediterranean Region, Kristal Chemistry is able to meet customer demands at first hand and respond to urgent needs in the fastest way possible. The firm provided its rich customer portfolio with customer satisfaction it has accomplished to date, and 'customer-focused perspective beyond expectations' is the main source of its success.
Kristal Chemistry devotes all its energy to provide suitable solutions for institutions' needs with its professional management, strong team, years of experience and knowledge. In order to accelerate manufacturing, it designs and manufactures the machines itself and at the same time, offers them to the Turkey's sector market as domestic machines. These machines, designed by Kristal Chemistry, pioneered in expediting the sector and making serious contributions to the economy.
Kristal Chemistry can produce 25.000 bottles per day with its full automatic plastic bottle blowing machine, which can operate four different moulds at the same time. In addition to this, it can produce combs, shoe drawers, cloth hangers, cocktail sticks, trays, soap boxes etc. in desired colours with 450 and 250 gram injection machines. Special bottle designs are also being made at Kristal Chemistry Facilities, where the bottle caps can be produced in various models and colours and the bottles can be produced in various models and weights.